Programs: C$3.00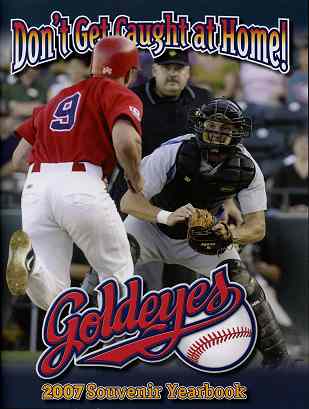 C$3.00 Program
includes Scorecard
During their inaugural season each series had its own updated program. The '94 Opening Series Program was itself collectible (and sold later during the season).
For the inaugural year at the new park the program is a beautiful, full color edition magazine though "thinner" than many others in the league. This style is now the norm and high quality.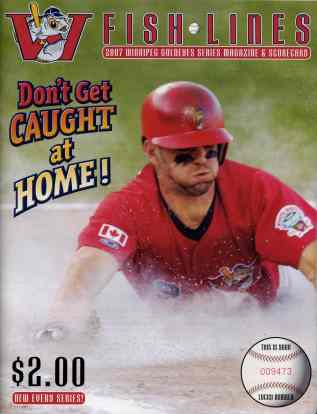 C$2.00 "Fish Lines"
In '96 the program became more the standard, single printing for entire season. Filling in for the old series updates is Fish Lines with all the stats you could want (except not updated daily).